I know many of you have heard of one of J.S. Bach's greatest pieces, his Toccata and Fugue in D minor. 

Toccata means "to touch".  It is a technique on the piano or organ, where rapid playing over many of the keys on the keyboard are played [touched].  Many times this is light/quick touching of the keys.

The toccata form of composition was mostly prevalent in the Baroque period-and the quintessential composer of this form was Johann Sebastian Bach; although he was not the only Baroque composer to use this form as Alessandro Scarlatti [father of Domenico] and Pachelbel and others also composed toccatas.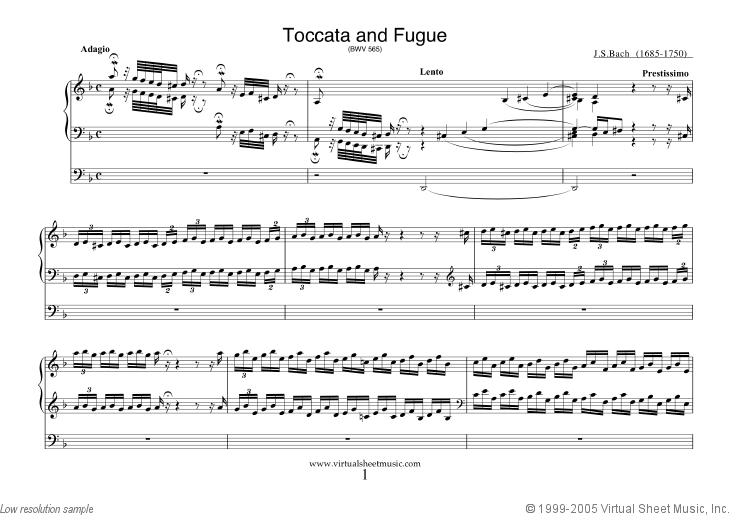 From Wikipedia-toccata: "Beyond the Baroque period, toccatas are found less frequently. There are a few notable examples, however.  From the Romantic period Robert Schumann and Franz Liszt each wrote a piano toccata. Schumann's ambitious Toccata in C Major is considered one of the most technically difficult works in the repertoire and the foremost representative of the genre in the 1800s.  The Liszt toccata is a very short and austere composition from his late period, and is practically a toccata only by name."
Please turn up the volume and enjoy these great toccatas-and remember, it's all in the touch.  🙂 [note: in the first video – the toccata technique starts about the 43 second mark]
J.S. Bach Toccata and Fugue in d minor [piano]:
Alessandro Scarlatti: Toccata #6 in d minor:
J.S. Bach: Toccata in c mINOR:
Robert Schumann: Toccata in C Major: