Friday, Jan. 27, 2023, is the 267th birthday of one of my favorite composers, Wolfgang Amadeus Mozart.  The quintessential classical composer was born Jan. 27, 1756 in Austria. Sadly, Mozart died at the young age of 35, on December 5, 1791 in his home in Vienna, Austria.

Mozart was a child prodigy on piano and violin and while he only lived to be 35 years old, this genius was still one of the most prolific composers in almost every genre of classical music.  
From Biography-Mozart: "A prolific artist, Austrian composer Wolfgang Mozart created a string of operas, concertos, symphonies and sonatas that profoundly shaped classical music."
"Wolfgang Amadeus Mozart was a musician capable of playing multiple instruments who started playing in public at the age of 6. Over the years, Mozart aligned himself with a variety of European venues and patrons, composing hundreds of works that included sonatas, symphonies, masses, chamber music, concertos and operas, marked by vivid emotion and sophisticated textures."
"At the time of his death, Mozart was considered one of the greatest composers of all time. His music presented a bold expression, oftentimes complex and dissonant, and required high technical mastery from the musicians who performed it. His works remained secure and popular throughout the 19th century, as biographies about him were written and his music enjoyed constant performances and renditions by other musicians. His work influenced many composers that followed — most notably Beethoven. Along with his friend Joseph Haydn, Mozart conceived and perfected the grand forms of symphony, opera, string ensemble, and concerto that marked the classical period. In particular, his operas display an uncanny psychological insight, unique to music at the time, and continue to exert a particular fascination for musicians and music lovers today."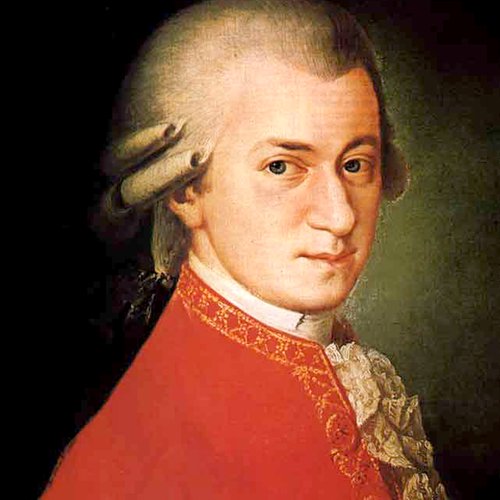 Thank you God for this blessing of Mozart, who gave us so much wonderful beautiful music. Please turn up the volume and enjoy some great music from the great Mozart, on this, his birthday.
W.A. Mozart: Symphony #40 in G minor:
W.A. Mozart: Piano Sonata #16 in C Major:
W.A. Mozart: Clarinet Concerto in A Major:
W.A. Mozart: Piano Concerto #23 in A-Major:
W.A. Mozart: Eine Kleine Nachtmusik:
W.A. Mozart: "Lacrimosa" from Requiem Mass in D minor:
Happy Birthday Mozart!